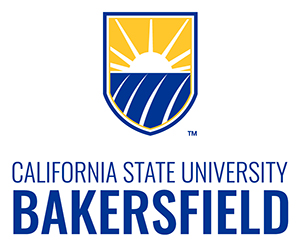 Parking Permit FAQs
Why do you need my license plate?
In order to minimize fraud and misuse of permits, each permit is only valid for the vehicle to which it was issued. In this way, if a permit is altered, enforcement officers can easily determine if the permit is valid for the vehicle on which it is displayed. Permits are always required to be displayed.
What is a promo code?
Promo codes are provided to those students who's parking permit is being paid for by a sponsor.
I just bought a new car and I don't have a license plate yet. How do I purchase the permit online without this information?
Please enter the last seven digits of the vehicles identification (VIN) number in the license plate box.
I want to buy my parking permit but I do not have my license plate information on hand. How can I buy the parking permit now?
If you do not have your license plate information at the time that you are purchasing your parking permit, you can enter a temporary license plate (e.g. SAM123). After you purchase your permit, you can update the license plate information with the correct license plate of your vehicle.
What if I have two (or more) vehicles? Can I transfer my permit to a different car?
Once you have received your permit in the mail, you may move the permit decal to any vehicle that you use.
How will I receive my parking permit?
The parking permit will be mailed to the address you entered at the time of your purchase.
How long will it take to receive my parking permit in the mail?
You will receive the parking permit in the mail within 7-10 days from the purchased date.
What happens if I don't get my permit?
If it has been (10) ten days since you have ordered your permit, please call PMB 1-800-700-4417.
I made a mistake typing the mailing address, what do I do?
Call PMB to have it corrected 1-800-700-4417.
What information do I need to have to buy my parking permit?
In order to buy your parking permit, you must login using your campus ID and password. After a successful login, you will be required to enter your credit card information, vehicle license plate, and the address you would like your parking permit mailed.
What do I do after I order my parking permit online?
Once you have purchased your parking permit, you will need to print your temporary parking permit and place it on your vehicle's dashboard. RECIEPTS ARE NO LONGER ACCEPTED.
What if a third party vendor pays for my parking permit? How do I get my parking permit without paying online?
If a third party vendor pays for your parking permit, you need to go to the university cashiers office and obtain a "promo code" this promo code will allow you to purchase a permit at $0. Instructions for how to use the promo code are on the back of the card.
What if my parking permit price that is showing in the shopping cart is not what I usually pay for my semester permit?
If you believe the price for the parking permit is not correct, please contact PMB 1-800-700-4417.
I am trying to buy a parking permit but my shopping cart is not letting me select my parking permit. How can I select my parking permit so I can buy it?
If you previously added a parking permit or hanger to the shopping cart, you will need to go to the order history tab (click here) and look for it in the list. You can click on the balance due to continue your order.
If I can't print my temporary permit now, how do I print it later?
You can print your temporary permit at any time after you permit purchase is completed.
Can I get a refund for my semester parking permit?
Yes, you can receive a refund for your semester parking permit. To receive a parking permit refund please call PMB then turn your permit in at the university police department.
Can I get a refund for my parking hanger?
The parking hanger is non-refundable.
What do I do if I need more help?
We want your parking permit purchase experience to be as easy as possible. If you are having problems, please feel free to call PMB at 1-800-700-4417.