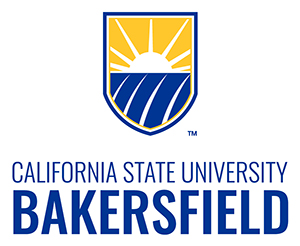 Parking Permits
You will no longer need to wait in line at the Cashiers office to purchase your parking permit. Parking permits will only be available for purchase online and will be mailed to the address entered at time of purchase. Please read the following information to assist you with the new streamlined process.
To purchase a parking permit, click on Buy Permit. Students, staff, and faculty will login using their myCSUB username and password. You will need to be prepared to enter your credit card or echeck information, vehicle license plate, and the address you would like your parking permit mailed to. Once you have purchased your permit, you will need to print your temporary parking permit and place it on your vehicle's dashboard. Permits are not transferable from person to person. Under no circumstance may you sell, exchange, or give your permit to someone else.
General Parking Information
All vehicles parked on campus must properly display a valid parking decal/permit as evidence of having paid a parking fee. This includes faculty, staff, students, and University visitors. A valid parking decal/permit gives you permission to park in university parking facilities, provided your vehicle is parked in compliance with the California State University, Bakersfield Parking Policies and Regulations.
Daily Parking permits can be purchased at one of the on campus ticket dispensers for $6 a day. Daily Permits must be placed on your vehicles dashbooard and be clearly visable.
Semester Permit Parking Rates
Fall 2023 - $93
Fall 2023 Motorcycle - $22
Temporary Permits
Once you have purchased your parking permit, you will need to print your temporary parking permit. Temporary Permits must display the license plate of the vehicle you are driving and displaying the permit in. If you change vehicles you must go in and change the license plate on the temporary permit and reprint.
The parking permit will be valid for 14 days, which should allow enough time for you to receive your parking permit in the mail. If you have any questions or have not received your permanent parking permit within 7-10 days, please contact Parking Management Bureau at (800) 700-4417.
Campus Map