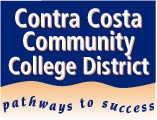 General Parking Information
A Contra Costa Community College District parking permit is required from 7 a.m.-11 p.m. Monday-Thursday and 7 a.m.-5 p.m. on Friday. Parking permits are NOT required after 5 p.m. on Fridays and on weekends. Permits must be properly displayed at all times while on campus, so that they are visible to a person standing in front of your vehicle.
Those with a valid student or daily permit may park in Faculty/Staff spaces, unless otherwise marked differently, after 5 p.m. Monday-Friday and on weekends.
Daily parking permits are $3.00 a day and may be purchased at mycampuspermit.com. Through this website is the only way to purchase a semester or daily permit for the Contra Costa Community College District, and permits are valid at all of our locations.
Warning sign SUMMER PARKING PERMIT RATE Warning sign
There will be no charge for parking at our locations for the Summer 2020 session ONLY. Please check back on this site for more information on Fall 2020 permits, as we will update the site as soon as we receive more information to pass on to our community.
Accessible Parking
Staff, Faculty, Students, and guests who have a state DMV issued accessible placard, or license plates may park in any designated disabled space at any of our locations.
Campus Maps
Contra Costa College Campus Map
Diablo Valley College Campus Map
Los Medanos Colllege Campus Map