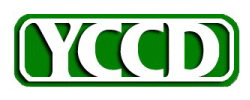 Acknowledgement of Parking Regulations
When you purchase a parking permit, you must acknowledge that you have reviewed, understand and agree to comply with the campus parking regulations. Please take a moment to become familiar with parking on your college campus.
Links to the condensed versions of the YCCD regulations for both the Columbia College and Modesto Junior College are provided for your review. For further clarification or details on any of the items in the condensed versions, refer to the complete "Parking and Traffic Ordinances" (also provided below).
Columbia College ⁃ Campus Parking Regulations

Condensed version includes campus map of parking facilities

Modesto Junior College ⁃ Campus Parking Program

Includes MJC Condensed Parking Regulations, Parking Violations, and maps of East and West Campus parking facilities
Authority: – Authority to regulate parking and traffic on the Modesto Junior College and Columbia College campuses rests with the Board of Trustees of the Yosemite Community College District under the provisions of the Vehicle Code of the State of California, Division II, Chapter 1, Article 3, Section 21113.
Disclaimer: – The District and Colleges provide parking facilities for vehicles for the sole purpose of conducting college business. The District/Colleges do not take custody of vehicles and only allows parking by permit. No responsibility is assumed for fire, theft, damage, or loss to vehicles, their occupants, or contents while on District/College property.
The District/Colleges do not sell parking spaces subject to their availability and makes no guarantee of a parking space. (YCCD Parking and Traffic Ordinances, Sect. 1002)
It is the responsibility of all individuals who park on campus to read and fully understand the regulations that apply to parking enforcement on our college campuses. Citations are issued for violations of the parking regulations and lack of knowledge of the regulations will not be accepted as grounds for dismissal of citations.